Resume

Education

2014/2016

Master in Composition with

Clemens Gadenstätter in Kunstuniversität Graz (cum laude)

2013/2014

Composition course with Salvatore Sciarrino at Conservatory "Ottorino Respighi"

2005 – 2014

Degree in Composition (Diploma) at Conservatory "Santa Cecilia" of Rome with Antonio Scarlato, Maurizio Gabrieli, Antonio Di Pofi and Rosario Mirigliano (final mark 10/10)

2007 – 2011

BA in Philosophy at University "Roma 3" in Rome with a dissertation on ontological thinking of Paul Klee (110/110 cum laude)

2007

Maturità classica at Liceo classico "Tacito" in Rome

2000 – 2006

Studies of Piano, counterpoint, composition and theory with Fabrizio Scipioni

1998 – 2001

Studies of Guitar with Bernardo Nardini

2017 Matrix Academy with Experimental Studio (Slovenia)

2016 Darmstadt Ferienkurse with Sergej Newski, Chaya Czernowin, Mark Andre and Steven Takasugi (Germany)

2015

Bludenzer Tage neuer Musik Masterclass with Steven Takasugi (Austria)

IMPULS Academy with Chaya Czernowin, Isabel Mundry, Pierluigi Billone (Austria)

2014

Programme Voix nouvelles Foundation Royaumont with Brian Ferneyhough, Johannes

Schöllhorn and Dmitri Kourliandski (Fondation Royaumont, Paris)

Masterclass with Stefano Gervasoni and Alvise Vidolin (Conservatory "Pollini", Padova)

Masterclass with José Manuel Lopez Lopez (Mixtur, Barcelona)

2013

Masterclass with Manfred Trohjan (Nuova Consonanza, Rome)

Masterclass with Francesco Filidei (Accademia musicale toscana, Pontedera)

Course with Stefano Gervasoni (Ass. nuova Damus, Montegiorgio)

Accademia Chigiana with Salvatore Sciarrino (Siena)

IMPULS Academy with Pierluigi Billone, Beat Furrer, Peter Ablinger (Graz, Austria)

2012

Masterclass with Mark Andre (Nuova Consonanza, Rome)

Course with Alessandro Solbiati (Sermoneta)

2011

Masterclass with Philippe Manoury (Nuova Consonanza, Rome)

Masterclass with Darius Przylbylsky (Conservatory of "Santa Cecilia", Rome)

2010

Masterclass with Beat Furrer (Nuova Consonanza, Rome)

2009

Masterclass with Salvatore Sciarrino (Nuova Consonanza, Rome)

2008

Masterclass with Luis de Pablo (Conservatory of "Santa Cecilia", Rome)

Prizes and Stipendium


2017 Musikförderungspreis der Stadt Graz

Composer in residence Künstlerhaus Eckernförde

2016 Composer in residence IZZM (Austria)

Composer in residence Schloss Wiepersdorf (Germany)

2015 IMPULS award (Austria)

Karlsruhe Kompositionswettbewerb (Germany)



Composer in residence

Villa Sträuli (Switzerland)

2014

I prize in Prize Valentino Bucchi (Italy)

2012

I prize in "War Ich ein Ton" Jean Paul composition competition (Germany)

prize in 8th Chengdu China "Sun river prize" (China)

2010

prize in "Goffredo Petrassi" composition competition (Italy)

Participations

Impuls 2017, Darmstadt IMD 2016,

IMPULS 2013, IMPULS 2015, Milano Musica, EMUfest 2013, EMUfest 2012, ISSTC, Londonear festival, Firenze Suona Contemporanea, Jean Paul Verein, Via Nova Festival, Biennale Koper, Festival 5 Giornate di Milano, L'Arsenale Nuova Musica a Treviso, Festival Rondò, Fondamenta nuove, Festival Contaminazioni, Auditorium "Parco della musica" Santa Cecilia, Settimana Musicale Senese, Festival Contrasti, Composit Festival, NY University, London SizeZeroOpera, Italian Forum London, Electronic Music Festival of the Center of Cypriot Composers, Festival Rondò, FLAME music experience, Festival Pontino, MUSLab Mexico, Mixtur, Druskomanija, Red Note Ensemble Noisy Nights, Auditorio de Barcelona, BostonGuit Festival etc.
Powered by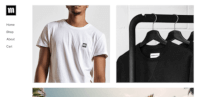 Create your own unique website with customizable templates.